Jacksonville, NC – Special Events Catering, located in Jacksonville, North Carolina, has long been one of the most popular caterers in the area.  Owner, Linda Hatcher, can take the most challenging catering assignments and turn them into breathtaking events.  Once you give her an initial direction, you can leave all the rest to her and her staff at Special Events Catering. She treats each occasion with skilled proficiency and dedicated professionalism, and as if it was her very own.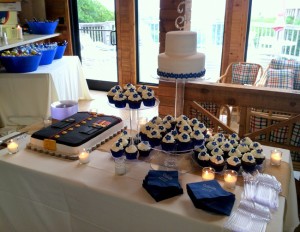 Special Events Catering is the caterer of choice for all-types of events such as fundraisers, luncheons, class reunions, military balls and ceremonies, business events, corporate conventions, weddings and even for celebrities and production studios!  Linda Hatcher and the staff at Special Events Catering can easily tailor an event to fit your budget and theme concept, whether it's an intimate dinner for ten or a celebration for hundreds. They have what it takes to make your event one to remember!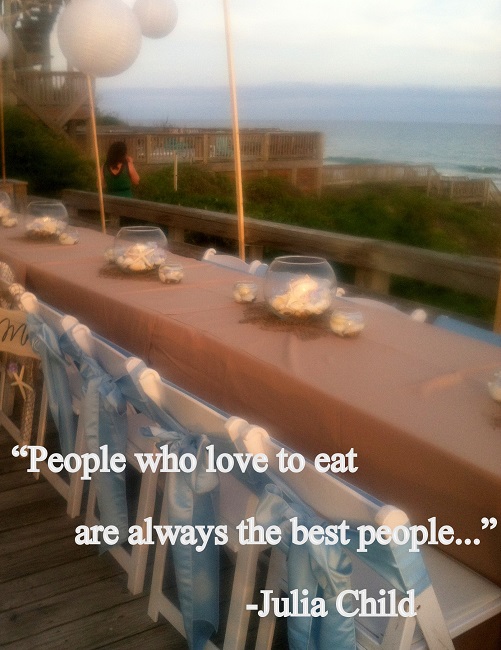 Special Events Catering will gladly work with you on any ideas you may have to create the perfect celebration at a price you can afford! You will not have extra cost surprises but you will be surprised at the fantastic party we can provide – even a limited budget.
Special Events Catering:
(910) 340-1583 – Cell
"My clients have many reasons to host an event," says Linda. "Regardless of what the occasion, Special Events Catering can make it marvelously elaborate or elegantly simple. With a staff of seasoned professionals, we can provide plated service, buffet style, or served from various food stations, we can provide an event you will remember for years to come!"
We have experience in large & small events, formal & informal, indoors or outdoors.
Weddings:
Rehearsal Dinners
Bridal Showers
Receptions
Beach Weddings
Retirement Parties
Military Events:
Change of Commands
Military Balls
Promotions
House Parties:
Dinner Parties
Back Yard
Reunion
BBQ/Pig Pick'n
Themes:
Each event and celebration is as special to Special Events Catering as it is to you, your friends and associates.  This is where the staff's combined years of experience come in, knowing exactly what needs to be done and expertly finishing each tiny detail with ease and proficiently.
"I am able take care of every detail so you can relax and enjoy your day!"
Special Events also offers referral lists for wedding cakes, photography, flowers, music and limousines.
Call Linda at Special Events Catering for a complimentary consultation!